21 year old Manchester model Lola Rae posing for top shelf style photos in her own home

.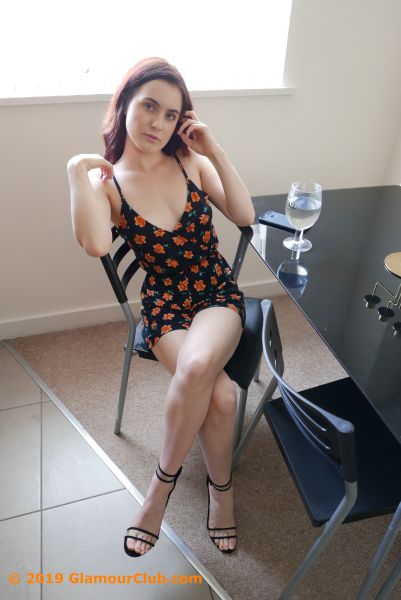 To purchase all 215 photos from this top shelf magazine style shoot in high resolution go to Lola Rae at Home.
Lola Rae is a lovely pale skinned Northern lass from Manchester with dark auburn hair and a beautiful smooth bare pussy. She has been doing explicit nude modelling since the tender age of 18 and is still going strong on the UK scene.
This is an amateur style photo shoot on location in Lola's own flat in Manchester city centre. In each set she teases us but is soon posing with her legs wide open or bum in the air. She also gets naughty with her fingers and shows us some pink shots of her cute bald pussy, and in one set she brings out a toy to play with.
Lola seems quite a down to earth girl who enjoys chilling out.
Lola Rae at Home
Model: Lola Rae
Age at time of shoot: 21
Levels limit: Explicit nude
Shoot Style: Home
Year: 2019
Location: Model's home, Manchester, United Kingdom
Photos zip files:  Lola Rae at Home
Number of photos: 215
The BentBox zip files contain 4 different sets (215 pics): bed striptease, playsuit high heels, denim skirt toy fun, and strips naked in lounge.
I also have video clips of the same themed sets so look out for those in the future. I think video is what Lola likes shooting best and where she really comes alive and gets even naughtier, so definitely worth waiting for!
More tease photos…