At 28 Tryst may be towards the older side of the age range that I usually shoot at Glamour Club, but she looks younger and has a better body than most girls 10 years her junior. Also natural all round which I love to see

.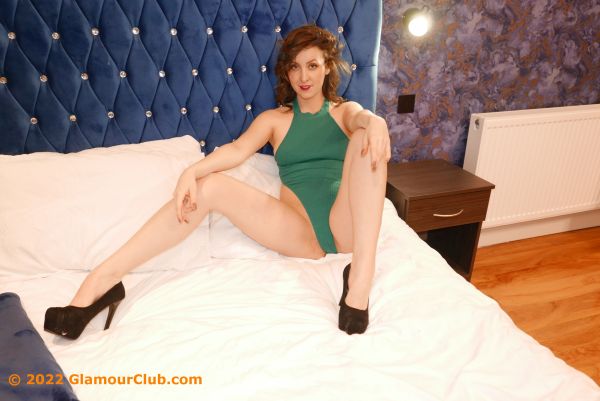 To purchase all 383 photos from this top shelf magazine style shoot in high resolution go to Tryst Sexy Apartment Session.
Tryst is from Canada and was spending some time travelling in the United Kingdom and Europe. She said she would like to move to whichever country she enjoys the most and I wish her all the best in that endeavour.
She was in Scotland on the latest leg of her travels and contacted me via one of the modelling profile websites. I hadn't done any shoots since 2019 but had been itching to get back into it again so this was perfect timing. At first I wasn't sure since she doesn't usually work to the explicit nude top shelf style levels required for Glamour Club. However she said she had posed to such levels for her Only Fans account and for a select few photographers that she has got to know quite well. But because of my prompt communications and clear shoot requirements she was happy to also pose to those levels for me.
This is an amateur style photo shoot on location in a rental flat in Glasgow. In each set Tryst loves to tease us first but then she certainly wasn't shy in showing off her pretty shaved pussy and ass, and her beautiful natural tits. I had left it optional whether she wanted to go any further than open leg poses but once she was into her groove she soon moved her fingers down below and spread open her pussy for the camera to give us some delightful pink shots.
Tryst Sexy Apartment Session
Model: Tryst
Age at time of shoot: 28
Levels limit: Explicit nude
Shoot Style: Apartment
Year: 2022
Location: Rented apartment, Glasgow, United Kingdom
Photos zip files:  Tryst Sexy Apartment Session
Number of photos: 383
The BentBox zip files contain 6 different sets (383 pics): nude fun apartment, naked yoga, blue loungewear dress, green pyjama suit, twister skirt knickerless, and green bodysuit bed.
I also have video clips of the same themed sets so look out for those in the future. Especially the naked yoga scene which seemed to be a real turn on for Tryst!
More tease photos…