Here's the second of two batches of photo samples from the first set from my shoot with Natalia Forrest in 2008 at Katie K's house in Blackpool. She immediately removes her sexy thong and spends the rest of this set completely naked. A real treat for pussy lovers this one, as Natalia gives us lots of pink spreading shots.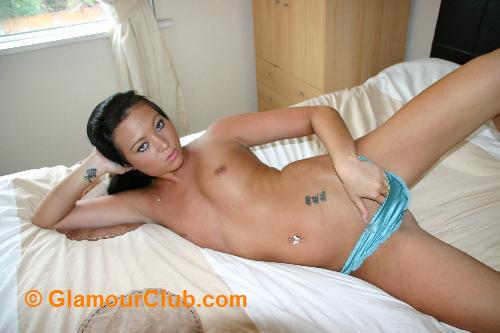 To purchase all photos from this explicit top shelf magazine style shoot in high resolution see Natalia Forrest Bedroom Denim Shorts.
For the original blurb introducing this model see Natalia Forrest when she was only 20.
Model: Natalia Forrest
Age at time of shoot: 20
Levels limit: Explicit nude
Shoot Style: Home
Year: 2008
Location: Katie K's home, Blackpool, United Kingdom
Photo album: Natalia Forrest Bedroom Denim Shorts
Number of photos in this set: 131 (001-132)
The image zip file also contains two more photo sets from this shoot which I haven't yet blogged about so look out for the sample blog photos for those in the future. So you get all 364 pics from the three sets when you buy.
Tease photos…