To purchase all 379 photos from this non-explicit nude style shoot in high resolution go to Ukrainian beauty Oksana G visits Scotland.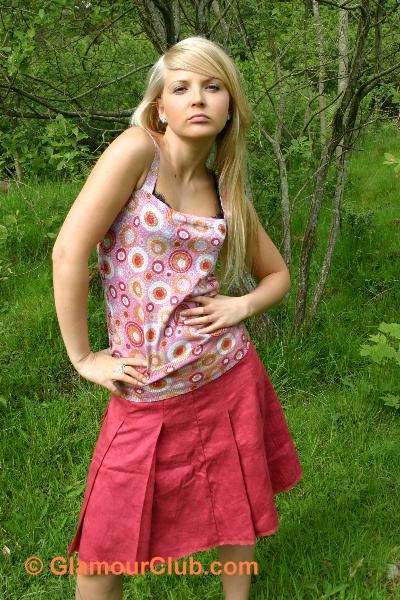 Here's the second theme from my outdoor photo shoot with blonde Ukrainian beauty Oksana G in 2007. Oksana goes for a girl next door look, wearing a knee length red skirt and summer top.
She teases us by lifting up her skirt to show off her black knickers, then performs a striptease which results in her being topless and knickerless by the end of this update. When she lifts her skirt up again for the last few shots this time round she's showing off her bare bum.
Look out for part 2 of this set.
Model: Oksana G
Age at time of shoot: 25
Levels limit: Non-explicit nude
Shoot Style: Outdoor
Year: 2007
Location: Farmland in Ayrshire, United Kingdom
Photo zip files: Ukrainian beauty Oksana G visits Scotland
Number of photos: 379
For the original blurb introducing Oksana see Ukrainian beauty Oksana G visits Scotland.
The BentBox zip files contain 4 different sets (379 pics): turquoise top, red skirt, turquoise dress, and nude towel.
More tease photos…