Here's the third set from my summertime shoot with Ukrainian model Oksana G in the Scottish countryside back in 2007.
To purchase all 379 photos from this non-explicit nude style shoot in high resolution go to Ukrainian beauty Oksana G visits Scotland.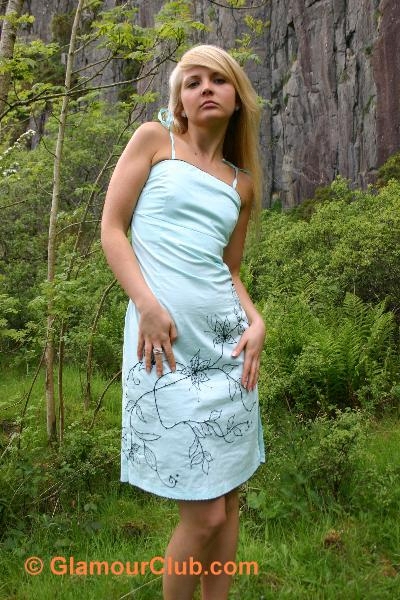 On a hot summer's day there's no need for a girl to bother wearing knickers, as you will see for yourself when Oksana lifts up her dress to reveal her neatly shaved pussy.
I had the honour of unzipping her dress, a tough job but someone had to do it…
In part 2 of this set where Oksana gets completely naked.
Model: Oksana G
Age at time of shoot: 25
Levels limit: Non-explicit nude
Shoot Style: Outdoor
Year: 2007
Location: Farmland in Ayrshire, United Kingdom
Photo zip files: Ukrainian beauty Oksana G visits Scotland
Number of photos: 379
For the original blurb introducing Oksana see Ukrainian beauty Oksana G visits Scotland.
The BentBox zip files contain 4 different sets (379 pics): turquoise top, red skirt, turquoise dress, and nude towel.
More tease photos…