Part 2 of my shoot with blonde 23 year old babe Lisa Littleton, in a hotel room in Southampton. Shoot is from 2006.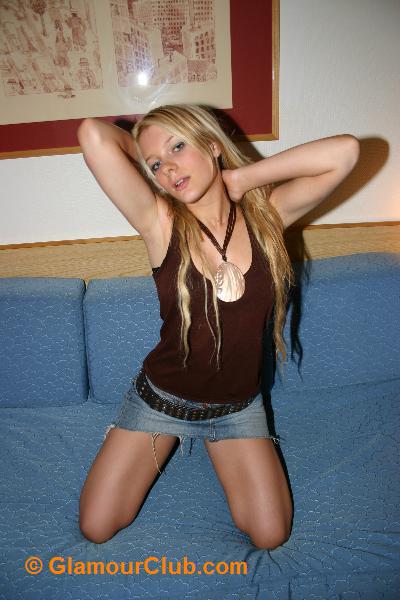 Although Lisa remains clothed in this update, she gets into some spread eagled explicit poses on the couch and dresser and her seethrough knickers leave little to the imagination. For one, you can easily tell she's smoothly shaved 
 .
Photo 90 is another sexy one where she's in the doggy position with her skirt riding up and bum in the air showing off a full on wedgie.
All the other sets I have of Lisa are explicit nude so for the high resolution photos from those sets you'll need to check the pay per view site that's coming soon. If you don't want to pay you can make do with the less explicit photos from those sets that I'll post in the blog.
Model: Lisa Littleton
Age at time of shoot: 23
Levels limit: Explicit nude
Shoot Style: Hotel
Year: 2006
Location: Hotel room, Southampton, United Kingdom
Photo album: Lisa Littleton Clothed Tease
Number of photos in this album update: 40 (067-117)
Original blurb introducing this theme see Blonde 23 year old Southampton babe Lisa Littleton.
All photos from this shoot in high resolution see Lisa Littleton Clothed Tease.
Tease photos…