To purchase all 243 photos from this non-explicit nude style shoot in high resolution go to Return of the Playboy model Maria Eriksson.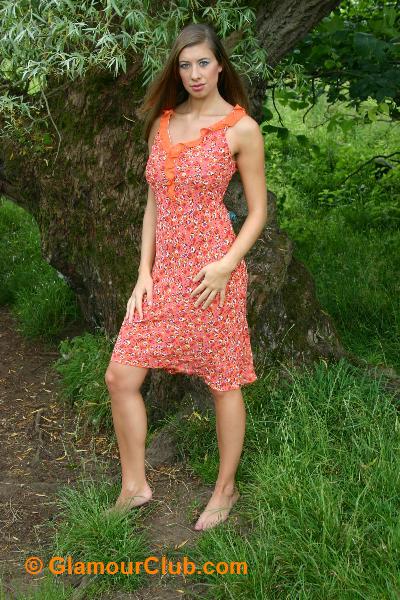 Six months after my first shoot with Playboy model Maria Eriksson, the beauty from Leeds was once again back in Scotland.
It was summertime and for once Scotland provided a very warm and sunny day. So we took this opportunity to head to the countryside for an outdoor shoot.
Supposedly this river was a popular spot with anglers, so there was always a risk that someone might stumble upon us and cop an eyeful. Maybe there was a peeping tom hiding in the bushes.
She tries on a range of outfits including my own personal favourite, her birthday suit.
Maria went on to model for Playboy around the world so it turned out to be a great pick by me to get two glamour nude shoots with her when she was just 20 years old.
Maria Eriksson Sexy Outdoors Part 1
Model: Maria Eriksson
Age at time of shoot: 20
Levels limit: Non-explicit nude
Shoot Style: Outdoor
Year: 2005
Location: Countryside, Irvine, United Kingdom
Photo zip files: Return of the Playboy model Maria Eriksson
Number of photos: 243
For part 1 from the photo set Maria wears a pretty summer dress before slipping into a white floaty skirt and bra top combo. She ends up topless by the end of this update.
The BentBox zip files contain 1 set (243 pics): sexy outdoors.
More tease photos…